Chinmaya Blossoms Preschool promotes high quality learning for all children. We offer a new paradigm in early childhood education by creating a unique, comprehensive, integrated, value-based educational program. At Chinmaya Blossoms, tradition meets innovation. We enable the growth of a child in an environment that continually inspires a love of learning.
We are dedicated to creating a compassionate, nurturing environment with a challenging curriculum that meets the needs of the whole child, which includes their physical, emotional, and intellectual development. We continually strive for the best, and aspire to make a contribution to society through educational excellence and instilling universal humanistic values.
Chinmaya Blossoms' educational curriculum is enhanced by the teaching of values such as kindness, honesty, cleanliness, friendship, etc.; through the telling of popular stories from Hindu scriptures and Indian culture; and through reciting short and simple prayers. Our goal is to a create a harmonious atmosphere where children can flourish, learn, and refine their social skills.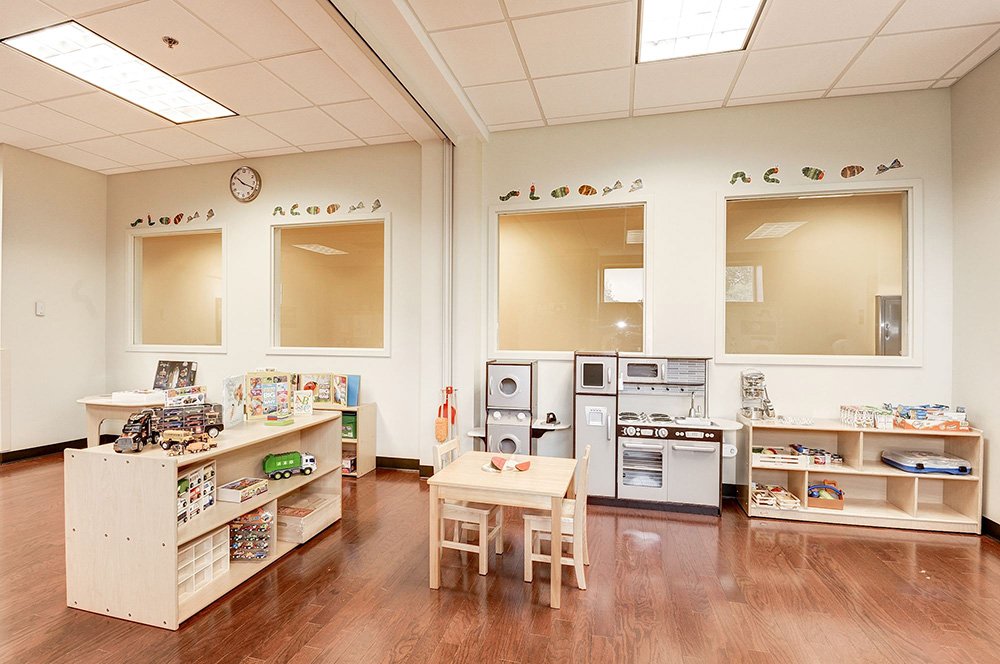 About Chinmaya Mission
Chinmaya Mission is a worldwide Hindu organization, established in 1953 by the world-renowned Vedanta teacher, His Holiness Swami Chinmayananda. Chinmaya Mission makes available the philosophy Advaita Vedanta, the knowledge of universal oneness. Though Chinmaya Mission is a Hindu organization, it does not seek to convert other religious practitioners, yet inspires seekers to understand their own faith better. As a spiritual movement that aims for inner growth at individual and collective levels, the mission offers a wide array of Vedanta study forums for all ages, promotes Indian classical art forms and operates numerous social service projects. To date, millions worldwide have benefitted directly or indirectly from Chinmaya Mission's numerous centers, ashrams, classes, events, services, and projects.
State of the art facility: new beautiful playground and an indoor multi-purpose room for play, puppet theater, gymnastics, tumbling, yoga and exercise in bad weather or not. Anytime!
Low child-to-teacher ratios
Loving and caring educators
Celebrating festivals and honoring cultural traditions
Health and Nutrition awareness
Advocacy of holistic child development and promoting well-being
Laying the foundation for an exceptional academic journey.
Where a child is respected.
Where a child is loved.
Where a child is nurtured.
Where a child is encouraged.
Where a child is inspired.
Where a child dreams.
Where a child questions.
Where a child explores.
Where a child discovers.
Where a child learns…… in his or her own way and own time – blossoming to realize their potential to make their way in the world and shine!